AWS AND CAYLENT
AWS Public Support Statement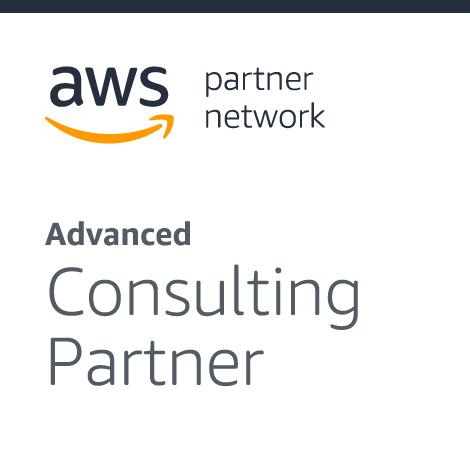 PROUD AWS PARTNER
Caylent is an All-In AWS Partner
We are living in a software-defined world where technology is at the core of every business. To thrive in this paradigm, organizations need to empower their people and processes through technology. Caylent is uniquely positioned to fuel that engine of innovation by bringing ambitious ideas to life for our customers.
Caylent is obsessed with accelerating time-to-value and our track record is backed by years of experience working with customers to solve even the most complex challenges. Caylent's team provides both insight and guidance where it matters most. Through a combination of expert advice and implementation, we see around corners and anticipate needs before they become challenges. We are forward thinking, exploratory in our approach and pride ourselves on true partnership with our customers. Being an AWS partner means engaging together in a focused effort to drive our customers' vision and achieve technical and business results.
As a cloud native organization with roots in building developer tools, Caylent was born in the cloud. Our mission from day one has been to help companies accelerate their cloud native journey. We recognize that there is a shift in the way software is built, deployed and managed and that running applications in the cloud is challenging. Since our formation, we've been an active member of the open source community focused on helping companies at all stages of their cloud journey maximize the value of their technology investment through open source.
Let's Elevate Your Environment
CASE STUDIES
Read About Caylent Customers and Their Migration Experiences
Caylent has over 100 combined years of AWS migration experience. We have helped customers of all kinds to elevate their environments and improve the developer experience.
Click on each customer to download their migration stories:
TESTIMONIALS
What Our Customers Say
"Our server load has more than tripled in the last year as our business has grown and at the same time the amount of effort to maintain our environment and our AWS bill has gone down dramatically. We couldn't be happier with the way this has worked out."
"Caylent has been an outstanding partner in leading Novus from an antiquated physical datacenter to a modern Kubernetes-based Platform running on the AWS cloud. Working together with Caylent, Novus has enjoyed a 50% reduction in total infrastructure spend – including a 54% reduction in daily operational costs – all while seeing our application uptime improve to over 99.9%."
"The quality of the completed work is consistently excellent, and accompanied by thoughtful knowledge sharing sessions to ensure our team is up to speed with new technologies in the stack. They have also been a pleasure to work with."
GET STARTED
Let's Talk About Your AWS Migration